Finland ups Pandemic and CBRNe Preparedness with EpiShuttles
Finland is investing into safety!
Finland is investing in the future safety of their citizens by increasing national preparedness for pandemics and CBRNe events with EpiShuttles!
Five university hospitals in Finland have now implemented EpiShuttles as a crucial tool for preparedness. The procurement of nine EpiShuttles was financed by the Government and steered by the Ministry of Social Affairs and Health.
"We are implementing a highly efficient tool to transport patients with highly contagious disease, or chemical, biological, or other contamination necessitating isolation. The single patient isolation and transport unit is designed to provide maximum public safety while allowing critical care and treatment to be performed on the contaminated patient inside. The unit can be used for patient transport through air, land, and sea in collaboration with the Finnish Border Guard and Defence Force units when needed, keeping society safe."

Tom Silfvast, Chief Medical Officer at the Preparedness Unit at Helsinki University Hospital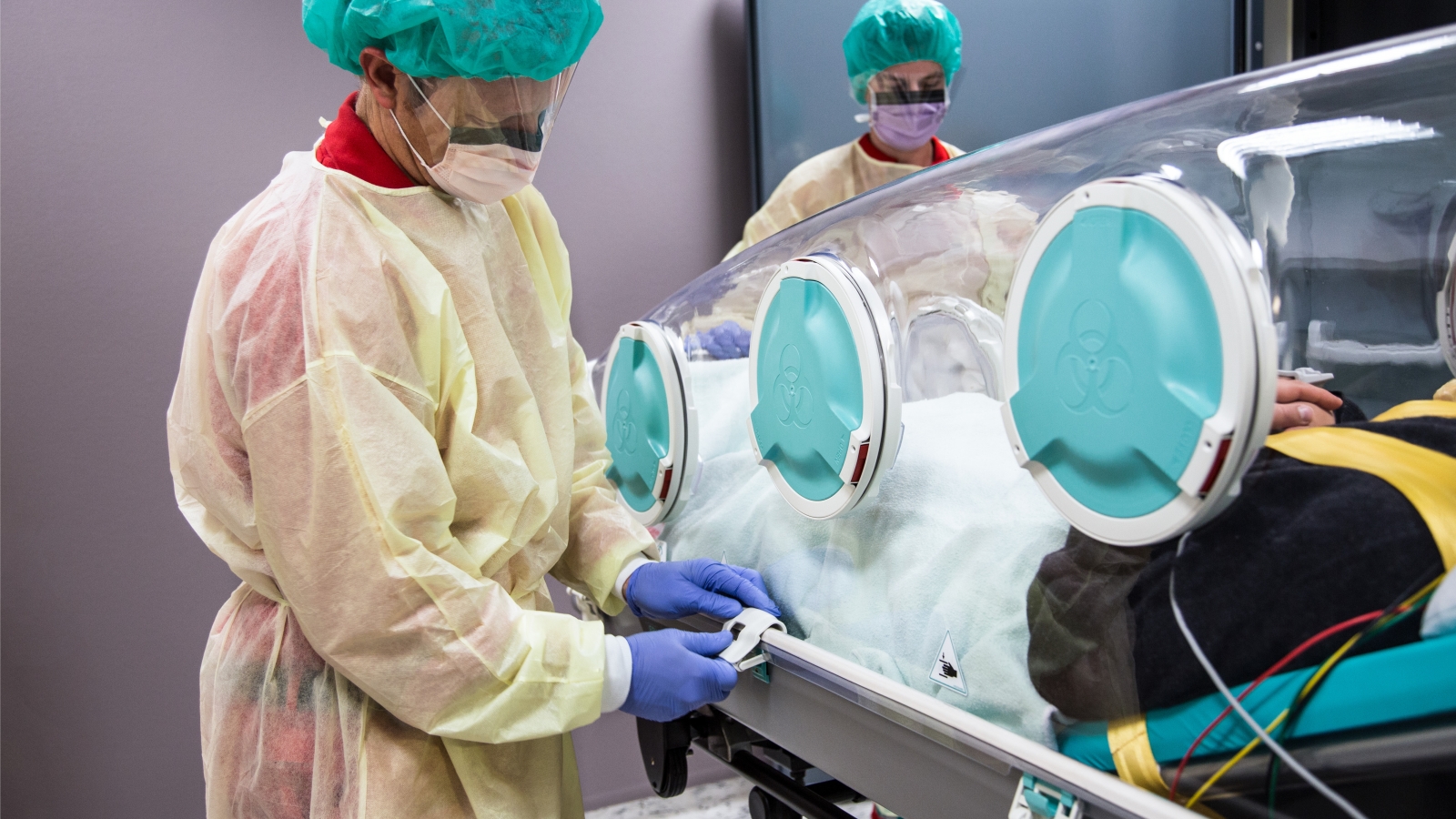 Finnish Hospitals are now prepared to quickly react in case of a pandemic or outbreak of a highly infectious disease like Ebola, Monkeypox, or MERS occurs.
"With this new technology we stand better prepared for a new pandemic. Contagious patient logistics are complicated. Finland has a lot of remote areas, and transporting contagious patients fast over long distances, into hospitals for treatment is a severe challenge. Time consuming disinfection procedures of helicopters, aircraft and ambulances after each transport threaten capacity. Not knowing what comes next, the EpiShuttle is our best option. We now stand ready to deploy if needed."

Sanna Hoppu, Associate Professor and Chief Physician at Tampere University Hospital
EpiGuard is proud to see the EpiShuttle has been widely adopted as a necessary tool for easing the pandemic pressures. Alongside Finland, the unit is also used in Germany, Belgium, Denmark, Ireland, Greece, Norway, UK, etc. for both intrahospital and interhospital transport of contagious patients.
As a part of the constant customer support, EpiGuard provides detailed live and online training with EpiShuttle for healthcare professionals and team members to get hands-on experience with the unit. Equipped, trained, and experienced healthcare professionals make the entire healthcare system work more efficiently therefore saves more lives.
DISCLAIMER: The medical device information is provided for general informational and educational purposes only and is not a substitute for professional advice. Accordingly, before taking any actions based upon such information, we encourage you to consult with the appropriate professionals. The use or reliance of any information contained on the site is solely at your own risk. The EpiShuttle does not protect against all types of CBRN occurrences. Accordingly please consult with medical professionals before usage.