How to prepare for the next pandemics?
How to prepare for the next pandemics? How can we prevent Covid-19 pandemic from happening again? Global healthcare management is already preparing for the future. Here are some strategies they must consider.
The world is still without a doubt under the influence of Covid-19. While some people are still afraid of the disease and thinking about where to wash their hands next, public health and emergency management experts are already preparing for the next pandemics.
One cannot say that there were no alerts regarding viral diseases and possible future pandemics. In the past 20 years, there were a plethora of articles and white papers warning us about the next possible pandemics with more than 40 infectious diseases emerged in the same time period. Some of the possible infectious diseases that could lead to the next pandemic are Ebola, SARS, Monkeypox etc.
It seems like most of us are not worried when things are going well. We can say with confidence that no one was ready for what happened at the beginning of 2019.
From what we know now, COVID-19 has refuted several truths about pandemics and revealed big shortcomings in current national and global capacities to prepare for, detect, and respond to them.
When will the next pandemic happen is a million dollar question. To avoid the outcomes of this one happening again, it is important to be prepared for the future. Here are some strategies for the next pandemics to consider.
---
1. Establish and strengthen identification and reporting outbreak systems.
In February 2021 there was an Ebola outbreak in Guinea. Critical surveillance and reporting system resulted in prompt identification of the virus and containment of the disease. This system is in place for quite some time and the positive effects are more than beneficial for all mankind.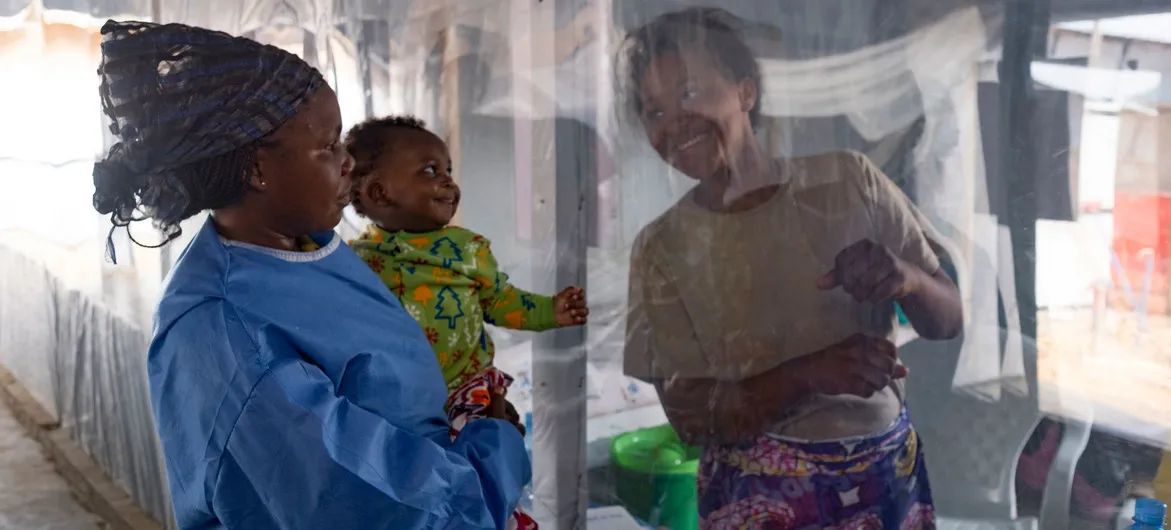 In short, the surveillance system for the next pandemics works like this – if a person gets infected, a doctor diagnoses the disease that is on the watch list of the World Health Organization (WHO) and the Centre for Disease Control and Prevention (CDC). After confirming the deadly disease, the information is passed on to federal and international levels.
Doctors, clinicians, and health practitioners around the world send reports about diseases to groups like WHO Global Outbreak Alert and Response Network. The group contains aggregated data on outbreaks and their pandemic potential. If in any case, an outbreak passes under the radar of the state health department, governments have emergency management systems in place.
The most important part of containing the disease is quick identification and response. With systems in place, rapid global response is possible by maintaining funding, personnel, and training.
Don't miss content like this!
2. Identify leading threats and therapies connecting the public and private sectors.
According to experts, the next pandemics will likely come from the coronavirus or influenza families. Flaviviruses like the West Nile virus, filoviruses such as the Ebola virus, and Alphaviruses are also possible perpetrators of the next pandemic. There are also other epidemic-prone viruses like Zika, Monkeypox, MERS that could lead to the next pandemic.
In case of a new global health crisis caused by one of these or other infectious diseases require organised structures. Preparing for the next pandemics is mostly responsibility of national governments and the biopharma industry. They need to create and coordinate a joint pandemic preparedness system which includes mutual efforts between the private and public health sectors to boost innovations.
WHO, CDC and other national organisations have lists of known infectious diseases as guides to their continuous work towards identifying the next possible pandemics. Using those lists the biopharmaceutical industry can begin identifying and creating therapies to prepare for the future.
However, if global healthcare systems are planning on continuously boosting innovations, a balance has to be found between private sector innovation and public regulation. Particularly in the MedTech industry which is highly regulated compared to the traditional pharmaceutical industry.
The best way to prepare for the next pandemic is to establish a collaborative ecosystem where biopharma companies, governments and non-governmental organisations share information and coordinate towards maximising preparedness.
---
3. Develop and distribute the new vaccines globally.
In order to prevent the next pandemics from happening again we have to learn from what we did right former ones. We must ensure the next one does not bring devastation on large scale realising the successes we have had so far.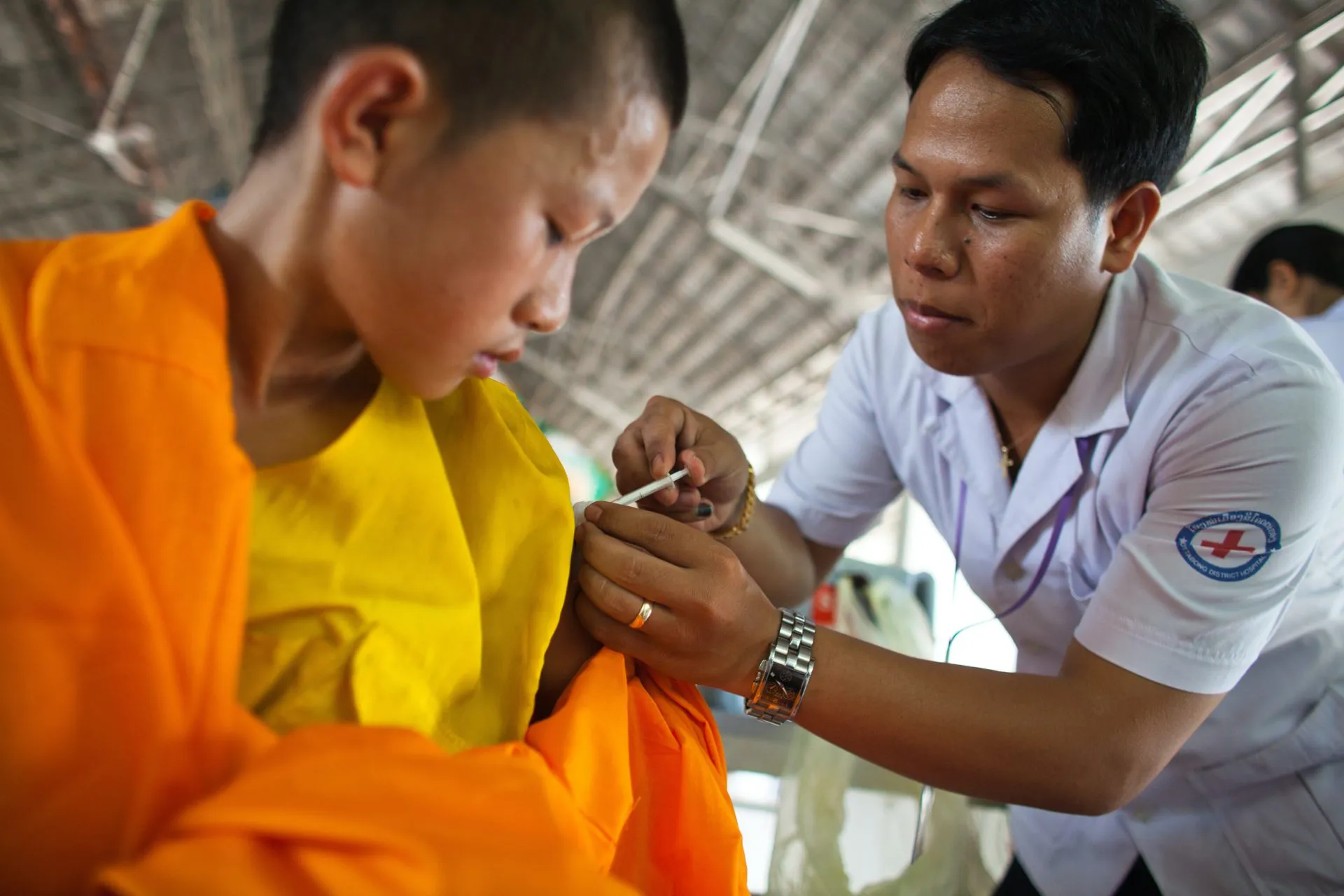 Without question, the biggest success was the Covid vaccine. It was developed at unprecedented speed, approved, and became available to everyone, including the people who cannot afford it. This development saved countless lives by immunisation, and it will certainly do so in case of another pandemic.
Firstly, we need to simplify the process of developing and approving vaccines that protect against an as-yet unknown threat. This means increasing and globalising vaccine manufacturing and increasing the use of technology transfers. This will result in the ability to rapidly produce large volumes of the vaccine.
Secondly, a global distribution network and supply chains are both needed to get the vaccines out to those in need. Especially poorer countries with limited access to healthcare. According to Our World data, to this day, only 14.4% of people in low-income countries have received one dose.
---
4. Develop, test, and use new technology for preparedness.
A substantial number of new technologies emerged when Covid-19 hit. The virus has kickstarted innovations that have been unheard of. Innovations ranging from pharmaceutical interventions to wearables and medical devices that require rigorous testing, regulatory approvals, clinical studies. All of which requires time, money, and commitment as well as meeting the requirements of different health services around the world.
Contact us to see how medical device like EpiShuttle can help prepare for the future!
Medical devices developed for the next pandemics can be crucial in saving lives, therefore, need to be adopted rapidly. Some private hospitals, national health and non-governmental sectors purchased new technologies but did not prioritise their usage. The situation unfolded where no one in the hospital did not know how to use the modern equipment bought especially for infection containment.
So, how can we prepare for the next pandemic? Innovations that lead to new medical technologies and procedures must be prioritised. All medical personnel must know what they have at hand and how to use the equipment and new methods in a real infection situation. Practical experience with new technologies is crucial for saving lives if the next pandemic hits, and this is only a matter of time.
---
5. Prepare the people for the next pandemics.
There are two major groups of people in need of guidance and advice for the next pandemic:
1. Healthcare personnel
As mentioned before, clinicians, doctors, paramedics and all others who handle medical devices need to be properly trained. What is the point in modern new technologies if there are no trained personnel?
New technologies have a big potential to improve and save patients' lives and reduce the strain on healthcare professionals. The more people know how to use the equipment and to follow new procedures properly, the more lives will be saved in the next pandemics.
2. Regular citizens
Preparing for the next pandemic does not have to be hard. Clear and consistent messaging based on data from former pandemics is the key. Messages that clearly explain how each of us has an important role in battling the pandemic.
Messages in the midst of Covid-19 pandemic like "flatten the curve" and "behave responsibly" resonated with most of the people around the world. That was an effective pandemic response in which we should look up to in the future.
---
So, how to prepare for the next pandemics?
To conclude, pandemic preparedness depends on a lot of factors. The strategies mentioned are just a fraction of what can be done to be fully prepared, which is hard to achieve. Collaboration and information flow between the public and private sectors are the cornerstone of pandemic preparedness.
However, innovations and new technologies that emerge in the biopharma and MedTech industries are the best predictors of success. And the ultimate success is saving valuable lives.
DISCLAIMER: The medical device information is provided for general informational and educational purposes only and is not a substitute for professional advice. Accordingly, before taking any actions based upon such information, we encourage you to consult with the appropriate professionals. The use or reliance of any information contained on the site is solely at your own risk. The EpiShuttle does not protect against all types of CBRN occurrences. Accordingly please consult with medical professionals before usage.