EpiGuard launches new product – EpiShuttle Ratchet Straps
EpiGuard are proud to announce the introduction of the new EpiShuttle Ratchet Straps. After months of rigorous testing to meet the international safety standards, our team of medical experts have designed a product that provides the safest way of securing the EpiShuttle on a variety of compatible undercarriages.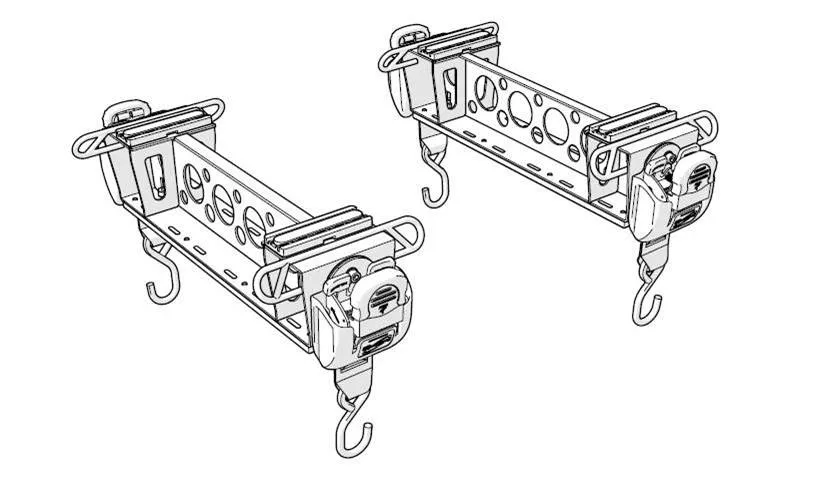 ---
"As prompt response was needed in these times of crisis, EpiGuard urged the production and distribution procedures to quickly respond to a great demand for safe medical transport."

— Ellen Cathrine Andersen, CEO
---
Safe medical transport is made possible with the EpiShuttle that protects both vulnerable patient and the healthcare professional providing the necessary treatment. Big part of the crisis response was the production of the ratchet straps which have been designed to quickly and safely secure the EpiShuttle to a wide variety of stretcher undercarriages including:
Ferno Pegasus,
Ferno Megasus,
Ferno Harrier and
Stryker Power Pro.
Additionally, the straps can also be used to secure the EpiShuttle directly to the floor of a road ambulance or an aircraft.
With the new ratchet straps our development process didn't stop. EpiGuards' medical experts and doctors with years of first-hand experience are always upgrading existing products and developing new ones to increase the safety of patients and healthcare professionals.
Our mission for safe transport of infectious patients has become even more persistent and the resilience accompanying hard work of our team will ultimately be awarded by protecting the ones in need.
DISCLAIMER: The medical device information is provided for general informational and educational purposes only and is not a substitute for professional advice. Accordingly, before taking any actions based upon such information, we encourage you to consult with the appropriate professionals. The use or reliance of any information contained on the site is solely at your own risk. The EpiShuttle does not protect against all types of CBRN occurrences. Accordingly please consult with medical professionals before usage.