EpiShuttle in CBRNe centre of medicine in Oslo university hospital
In Norway, the National CBNRE Centre of Medicine at Oslo University Hospital has the national responsibility for emergency preparedness in case of incidents such as highly contagious diseases.
In 2014, they received an Ebola patient from West Africa and found that the available equipment did not fill the needs for transporting and treating high risk infectious patients.With this experience fresh in mind, a team of doctors at the hospital began to develop the concept which is now know as the EpiShuttle.
In late 2017 and early 2018, nine EpiShuttle transport units were purchased for the Norwegian health care system and these now form part of the formal preparedness in Norway.
The EpiShuttle has been deployed at all five university hospitals: Oslo, Stavanger, Bergen, Trondheim, and Tromsø.
The EpiShuttle is now used in a variety of settings, including
pre-hospital transportation of suspected cases of highly infectious diseases
transportation of highly infectious patients between hospitals"
"With the EpiShuttle we can safely intubate, ventilate, and perform almost any patient procedure during transport, while maintaining multiple safety barriers between the patient and the health care worker. This vastly improves the situation for both parties. Feedback from paramedics is that the usability and safety provided by the EpiShuttle is a significant improvement."

Dr. Knut Erik Hovda, MD PhD (co-inventor) Clinical Consultant, The Norwegian CBRNe Centre of MedicineDepartment of Acute Medicine, Oslo University Hospital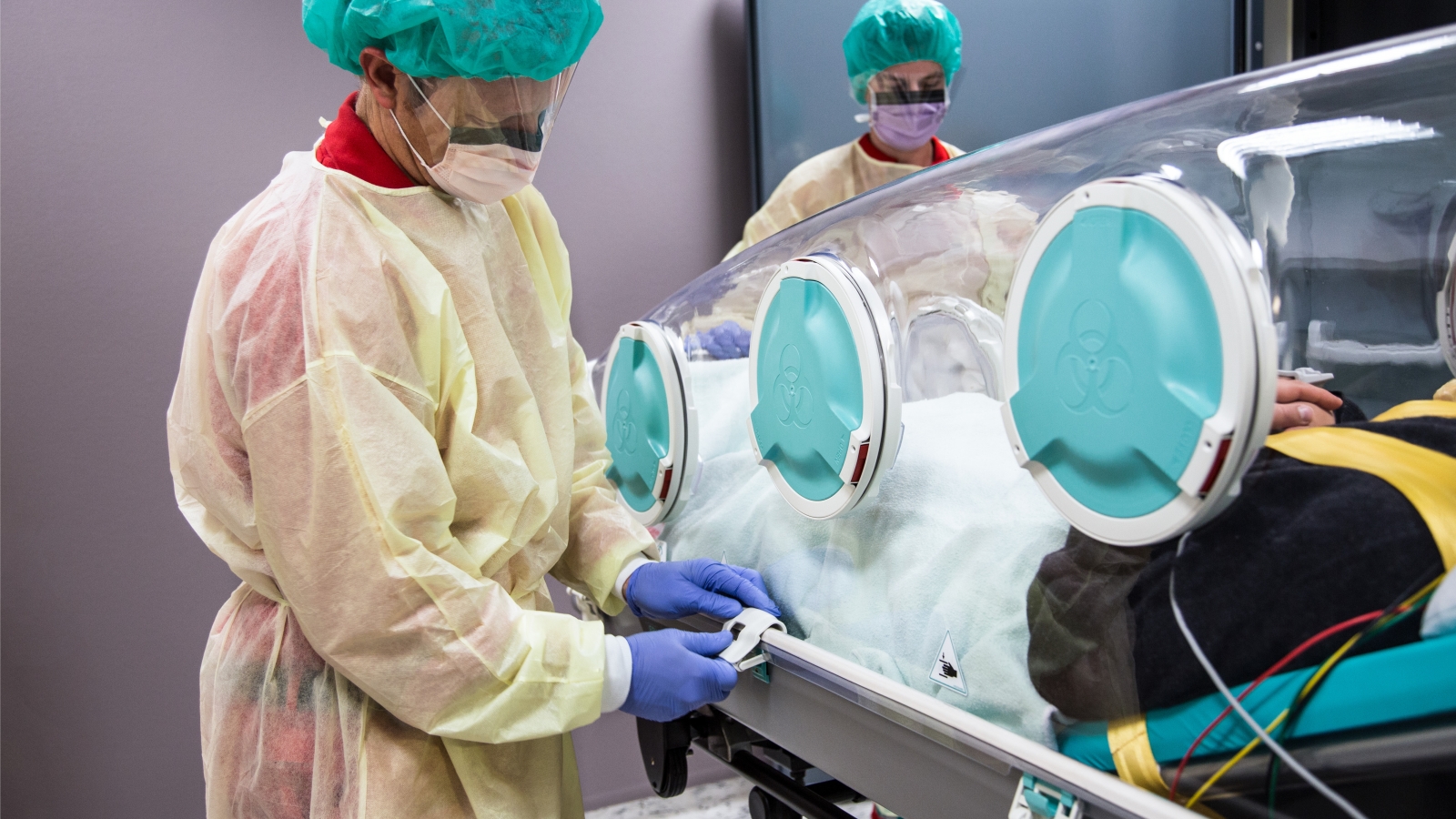 DISCLAIMER: The medical device information is provided for general informational and educational purposes only and is not a substitute for professional advice. Accordingly, before taking any actions based upon such information, we encourage you to consult with the appropriate professionals. The use or reliance of any information contained on the site is solely at your own risk. The EpiShuttle does not protect against all types of CBRN occurrences. Accordingly please consult with medical professionals before usage.