Webinar Recap: "Sharing EpiShuttle User Experiences"
Knowledge sharing and continuous learning are at the core of the medical profession to create conditions for better care and safety within every procedure. Live webinars help professionals all over the world share their first-hand experiences in the medical transport field with the EpiShuttle.
For this webinar, we gathered three experts in the field of medical transportation. They shared their knowledge about transporting patients with the EpiShuttle in the public healthcare and the private air ambulance sectors.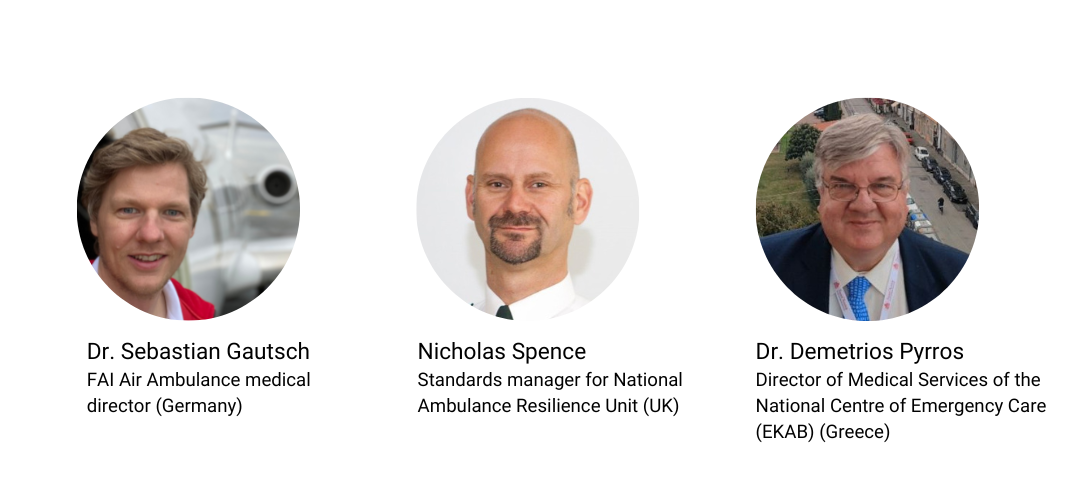 Three key findings about the EpiShuttle emerged during their presentations:
Operational efficiency
Nicholas Spence touched upon some organizational hurdles they had before implementing the EpiShuttle in their Standard Operating Procedure (SOP). One example was the transportation of a monkeypox patient from one hospital to another. Without the EpiShuttle, this transport would have lasted much longer, and it would also have required three teams of six medics instead of one. They would have also had to disinfect all the vehicles and hospital wards involved in the transport.
"They (the hospital staff) like the EpiShuttle because we can take the patient all the way to the High Level Infection Unit (HLIU), and they don't have to shut and clean down the hospital."

Nicholas Spence, NARU Standards Manager
In line with this, Dr. Demetrios added examples about the operational advantages of EpiShuttle. He mentioned 400 Covid-19 patients being transported with the EpiShuttle via military aircraft in Greece. At the beginning of the pandemic, they needed all aircrafts to be operational and mission ready 24/7. That is why they decided to implement seven EpiShuttles. By using the EpiShuttles, there is no need for disinfecting the aircraft, so they are always ready for service at a moment's notice.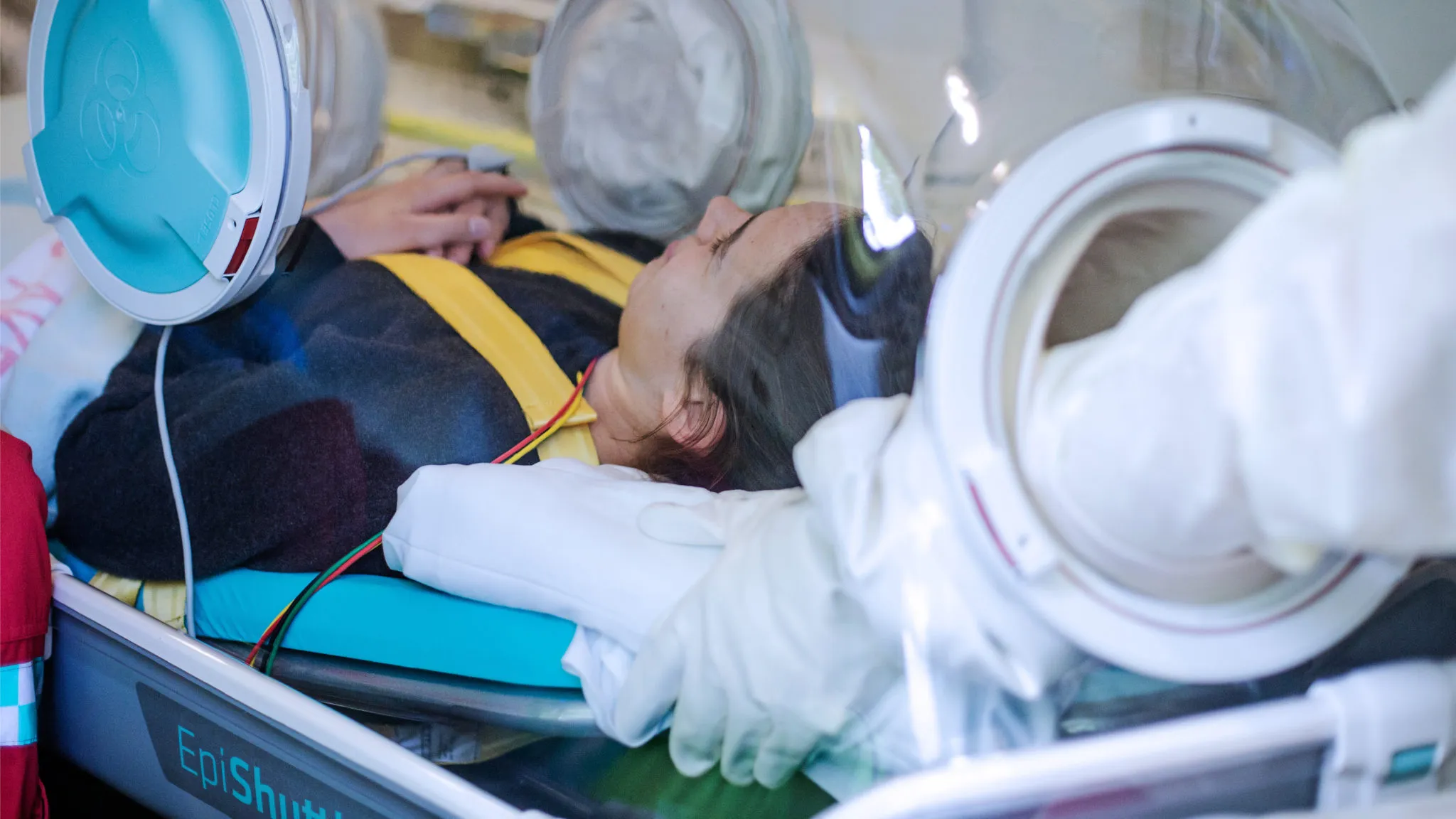 Patient wellbeing
Every healthcare professional knows how important it is for a patient to be comfortable during transport. During long trips some patients tend to feel stressed and scared. This is something which was given a lot of thought while developing the EpiShuttle. The clear cover design of the hardtop allows medical professions to see the patient to monitor them and for the patient to see them. By being able to communicate with their surroundings the patient is more at ease during transport.
Sebastian from FAI stressed that a couple of times during his presentation. In his own words:
"The patient can clearly see the therapeutic team that helps to establish trust ad to prevent anxiety. Also, high quality impression (of the EpiShuttle) creates assurance and has a comforting effect on the patient."

Dr. Sebastian Gautsch, FAI Medical Director
Trustworthiness
Sometimes newly acquired tools in medical settings are faced with hesitation among healthcare professionals. It is in our nature to be hesitant towards unknown innovative technology, even if it can make our lives significantly safer and easier. That is one of the reasons EpiGuard has developed several types of training, including an e-learning platform which is available 24/7 to all healthcare professionals. The aim is to lower the threshold of usage and to build up confidence in EpiShuttle implementation.
Professionals who use the EpiShuttle on a regular basis are extremely satisfied with it. They feel safer since implementing it, and more comfortable while transporting patients given that there is no need for cumbersome Personal Protective Equipment (PPE).
"Our internal surveys demonstrate a high level of satisfaction from Med Crews. People feel safe with handling EpiShuttle and show high confidence in the device."

Dr. Sebastian Gautsch, FAI Medical Director
---
All webinar presenters agreed that the EpiShuttle is the best solution on the market for transporting patients with infectious diseases. They concluded that such a tool fits perfectly in their operating procedures, makes their job easier, and, most of all, protects them against infections.
Whether transporting patients with minor impairments or critically ill patients, EpiShuttle provides protection and safety.
But don't take our word for it, hear from the experts by clicking the link below.
DISCLAIMER: The medical device information is provided for general informational and educational purposes only and is not a substitute for professional advice. Accordingly, before taking any actions based upon such information, we encourage you to consult with the appropriate professionals. The use or reliance of any information contained on the site is solely at your own risk. The EpiShuttle does not protect against all types of CBRN occurrences. Accordingly please consult with medical professionals before usage.