Enhancing Preparedness: The EpiShuttle and Hospital Preparedness Course by OPCW
In an era where national preparedness is paramount, recent events have highlighted the importance of being properly equipped to respond swiftly and effectively to potential threats. The Organization for the Prohibition of Chemical Weapons (OPCW) took a significant step in this direction by conducting a hospital preparedness course in Madrid focused on the response in the aftermath of an attack involving chemical warfare agents. With a mission to achieve a world free of chemical weapons and promote global security and disarmament, the OPCW plays a crucial role.
One key aspect of the course was the usage of isolation technology, such as the EpiShuttle – a sealed unit specifically designed for quick isolation and transportation of individuals exposed to CBRN agents. By using the EpiShuttle, doctors were able to practice and refine their skills in providing rapid medical isolation while ensuring the safety of both patients and healthcare professionals.
The significance of the exercise was highlighted by recent correspondence received by the OPCW from the Russian Federation and Ukraine, addressing potential threats of toxic chemical weapon use. As implementing body for the Chemical Weapons Convention (CWC), the OPCW stands ready to assist any state in case of actual or suspected chemical weapon usage. The convention itself commemorated its 26th anniversary recently, symbolizing a remarkable milestone in international cooperation for disarmament.
Since the Convention's inception, it has become the most successful disarmament treaty, eliminating weapons of mass destruction on an unprecedented scale. Over 4300 inspections of industrial chemical facilities have been carried out, 98 % of the global population now live under the protection of the convention and 99 % of the chemical weapons stockpiles declared by possessor states have been verifiably destroyed.
The OPCW preparedness course not only highlighted the importance of preparedness but also showcased the remarkable progress achieved through international cooperation. With the continued dedication of member states and the utilization of advanced technologies like the EpiShuttle, we can confidently strive towards a safer, chemical weapons-free world.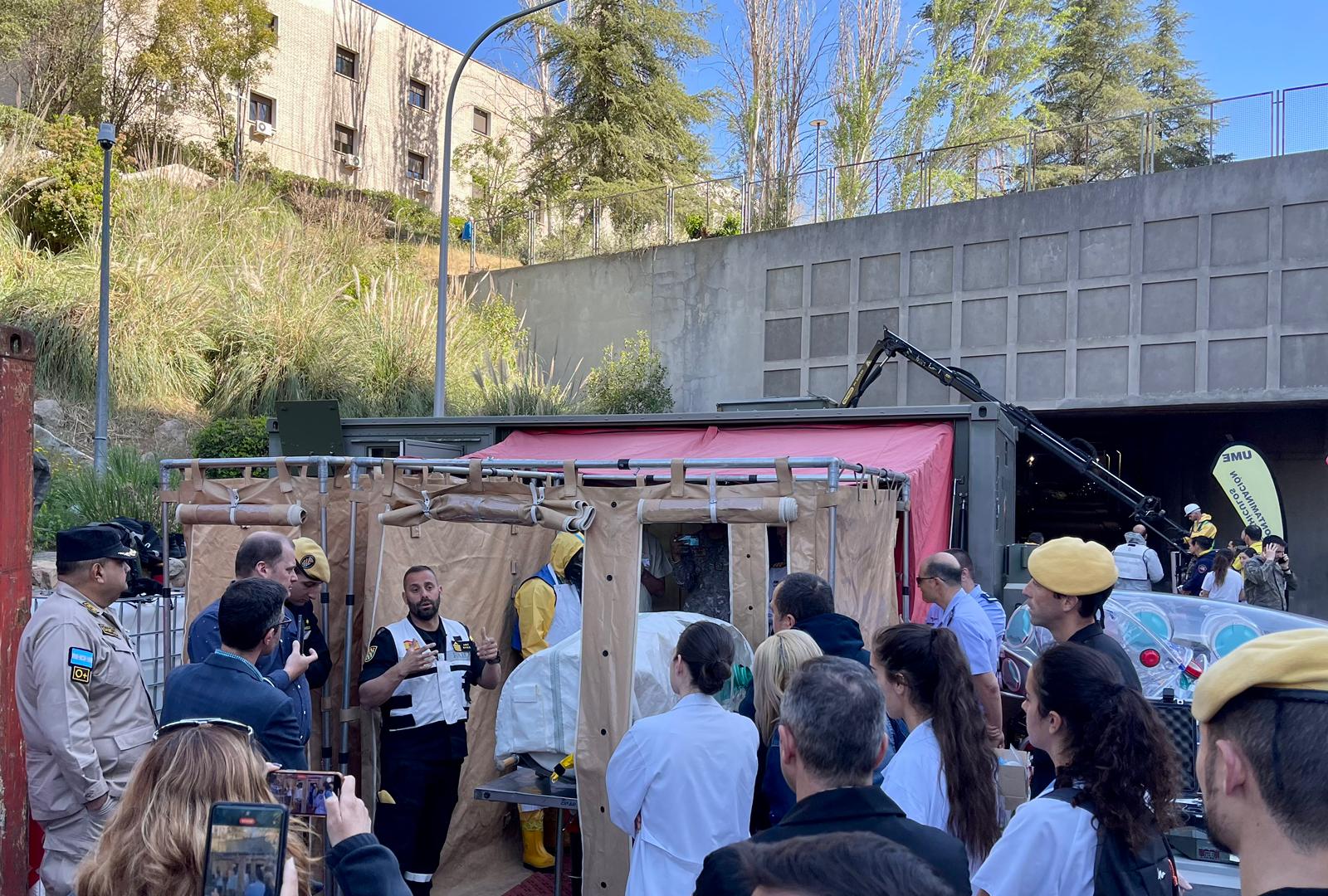 DISCLAIMER: The medical device information is provided for general informational and educational purposes only and is not a substitute for professional advice. Accordingly, before taking any actions based upon such information, we encourage you to consult with the appropriate professionals. The use or reliance of any information contained on the site is solely at your own risk. The EpiShuttle does not protect against all types of CBRN occurrences. Accordingly please consult with medical professionals before usage.