Caring for the EpiShuttle
As per World Health Organization (WHO) guidelines, a maintenance portfolio should include routines for inspection, as well as preventive and corrective maintenance. Maintenance is key to ensuring the EpiShuttle is compliant and safe to use. The team at EpiGuard have created checklists that outline how best to manage, store, maintain and prepare the EpiShuttle for deployment. These intuitive checklists help reduce errors and streamline the inspection process.
EpiShuttle Care Checklists
Following the EpiShuttle's lifecycle (see below), users are provided with three sets of checklists:
Administration and storage checklist
Maintenance checklist
Before Use checklist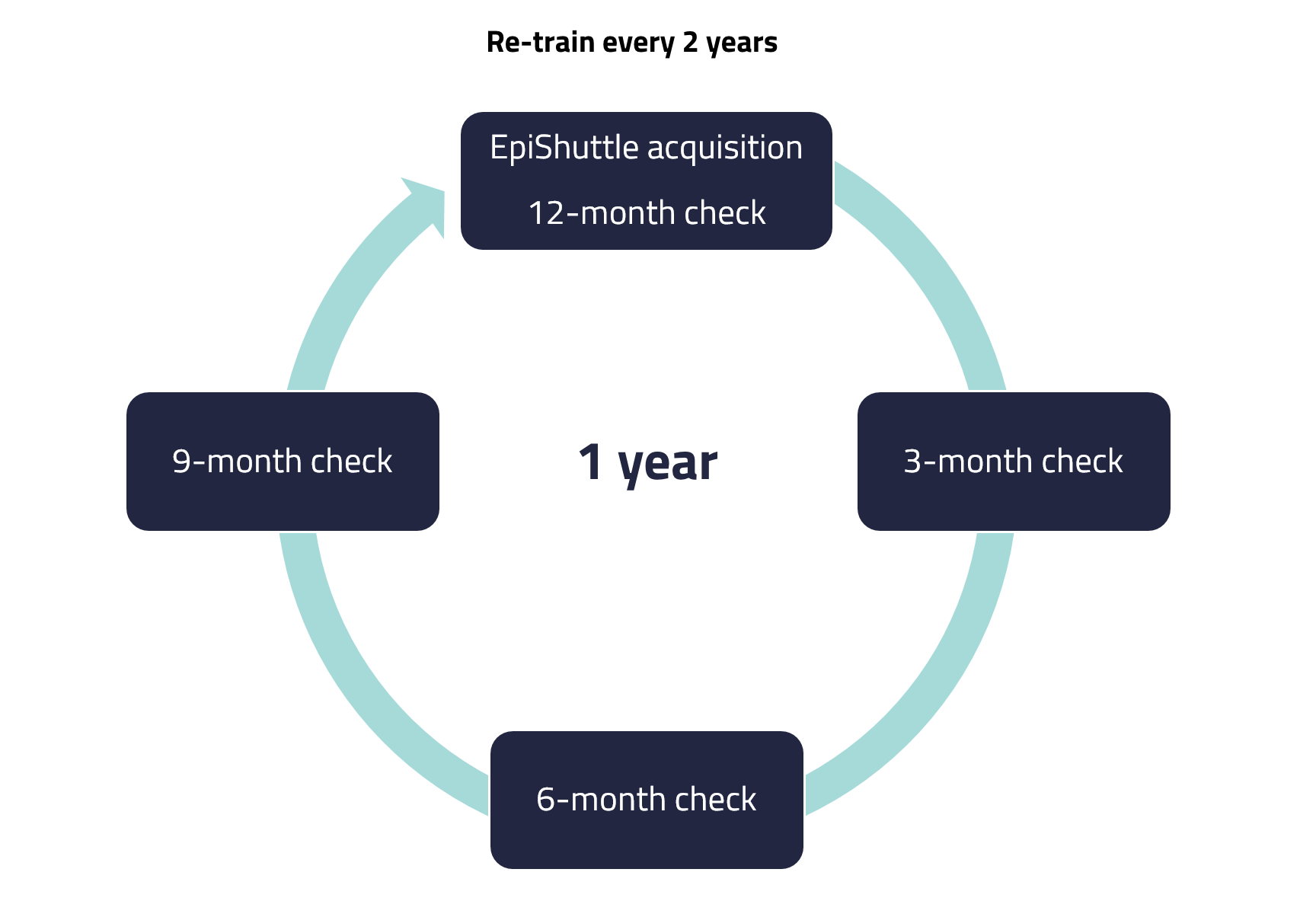 Administration and storage checklist
Does your organization maintain records on its EpiShuttle? Consistent logging routines certify that EpiShuttle is compliant.
Is the EpiShuttle stored appropriately? The EpiShuttle is robust and reliable, however a few precautions such as a stable temperature environment need to be taken to ensure its long-term upkeep.
Maintenance checklist
Are all EpiShuttle parts up to date and ready to go? With periodic maintenance checks, organizations can make sure that components such as filters, gloves, batteries and locks are kept in good working order.
Before Use checklist
Is the EpiShuttle ready for transport? Our checklist guides the user through a thorough assessment of EpiShuttle to ensure optimal performance during transport.